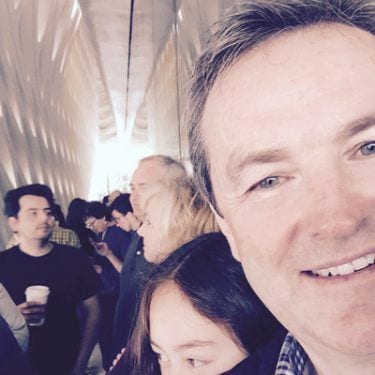 Alan Grant
Principal
Alan Grant received his degree in architecture from the University of California at Berkeley along with two Eisner awards for excellence in architecture, and graduated summa cum laude. He continued his education at Columbia University, and received advanced standing for the Master's program in Architecture. After graduation, Alan received a coveted design internship with Skidmore Owings and Merrill. After completing the internship, Alan went on to practice architecture in Europe, where he received a part II license from the Royal Institute of British Architects (RIBA). Alan is also licensed in the state of California, and the state of Washington.
Alan directs the design for the office, but has practiced both as a designer and a project architect on large complex projects. Alan's considerable experience in design and technology has enabled him to bring to LARGE Architecture a rational design approach that is artistically, innovative and pragmatic.
Alan's weekend hobby is restoring cars.  Most recently one of his Porsches were featured at the Petersen Automotive Museum.