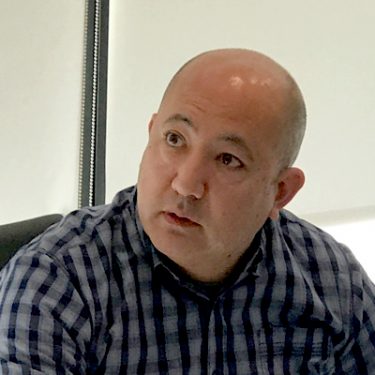 Mike Rich
Principal
Mike Rich is a seasoned architect with extensive experience in all phases of architecture from conceptual design to construction administration. Mike's varied experience has ranged from very large complex projects such as high-rise mixed-use residential housing and high-rise commercial office buildings, to small and medium sized complex projects.
Mike directs the production aspects of the LARGE Architecture studio, sets the standards for the quality and the completeness of the contract documents, and oversees the coordination amongst the consultant teams throughout all production phases of our projects. Mike's considerable knowledge of building systems, building technology, building codes, and sustainable design enables LARGE Architecture to deliver well organized, technically superior contract documents through all phases of project development.
Mike is also an accomplished pianist and musician, and writes original music in a garage band.